Getting Ready for Christmas: Your Essential Telemarketing Checklist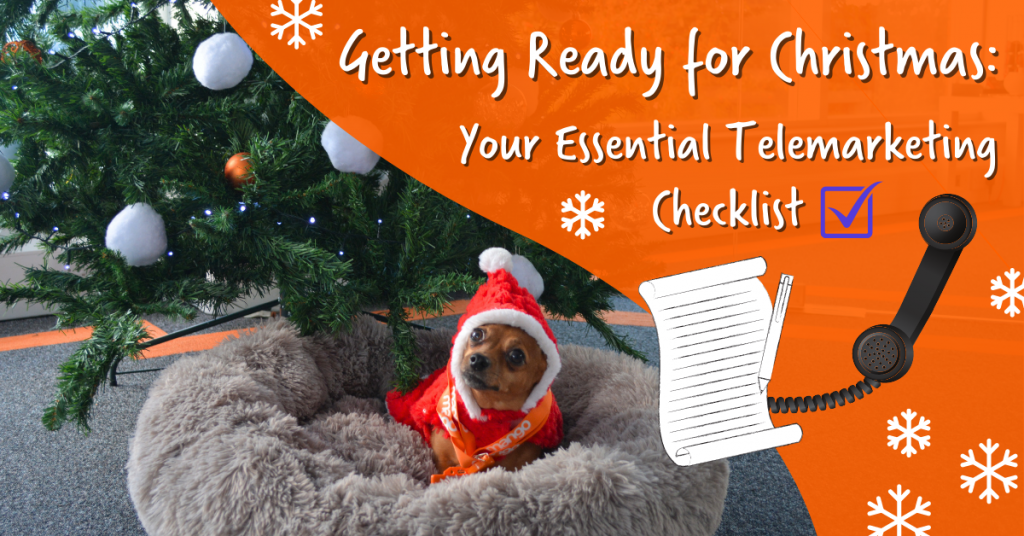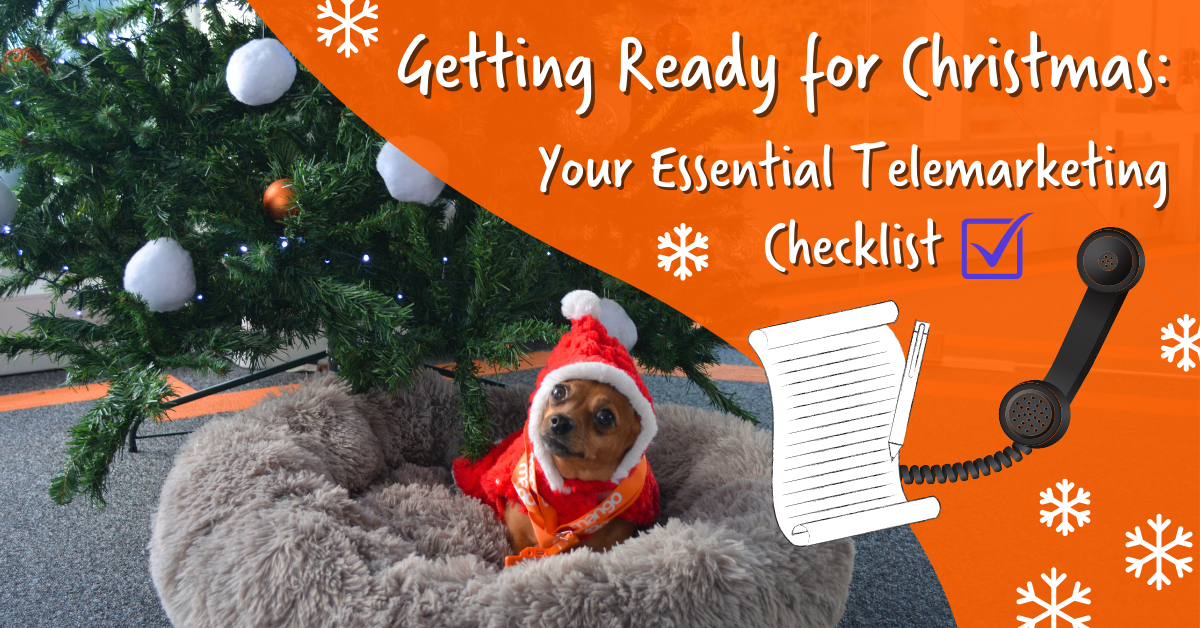 We may still have a few weeks of summer left, but it won't be long until the most wonderful, busiest time of the year kicks in! 
Yep, that's right…we're talking about getting ready for Christmas. 
We can almost smell the mulled wine, taste the mince pies…and feel the chaotic buzz that comes with trying to prepare as much as possible before the big day comes.
While Christmas is always a manic time, last year total retail sales reached over 82 billion in the UK, making it the largest spending country compared with others in Europe. Plus, in 2022, half of people were more inclined to give to charities at Christmas, despite the current cost of living crisis. 
While this is great for corporates and charities alike – this demand means they must not only carefully plan their marketing and supply – but also their customer and supporter service provision.
With this in mind, it helps to be ready to jingle bell rock! As a Contact Centre, we are well-versed in the hectic run-up to Christmas, so let's run through everything you need to sleigh this upcoming season…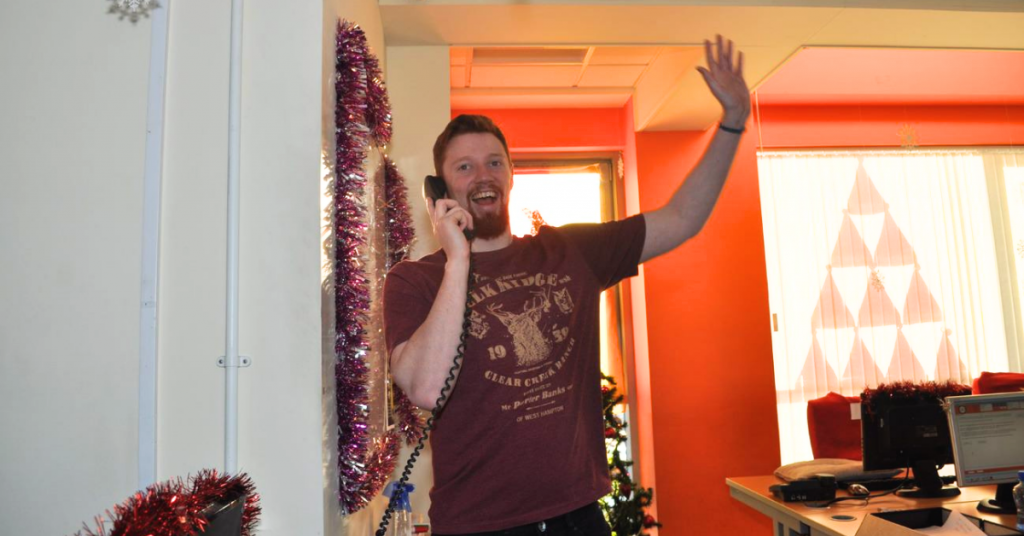 Your Full Christmas Checklist for Telemarketing 
They do say the best way to be organised is to make a list! Albeit a different type of Christmas list…
If you know your business or organisation will be affected by the festive rush, then it's worth reviewing the key points in this checklist to make sure you're as ready for Christmas as you can be…
1. Understand Your Goals 
It may seem simple to determine that at Christmas, the main goal of organisations is to generate as much income as possible compared to the previous year.
But with this overarching goal, comes a lot of objectives to make sure your target audience experience is seamless and enjoyable. By putting the people who are the key to your success first – then you can be sure that you're starting things off on a positive track.
The first few questions to ask yourself are:
'How can my target audience reach me?'
'If my target audience need to get in touch, can my inhouse team manage the influx?'
'What is my contingency plan if my resources become limited?'
These may feel like pretty big questions to ask – but they are essential so you can properly prepare, and ensure you are building loyalty, generating a good reputation and increasing demand. 
2. Forecast Volumes 
Data is your best friend when it comes to predicting call volumes.
For example, you can use existing data to generate reports showing how your organisation performed during the holiday season last year. From here, you can use this as a benchmark to estimate what to expect this year in terms of resource management.
Another area to consider is your audience and employee feedback. Their experiences can provide you with valuable insights into how you can improve services from last year.
We also recommend looking at peaks within the peak season (e.g. Black Friday, flash discounts, postal Christmas appeals etc.) and assessing whether short-term outsourced support would help better manage this.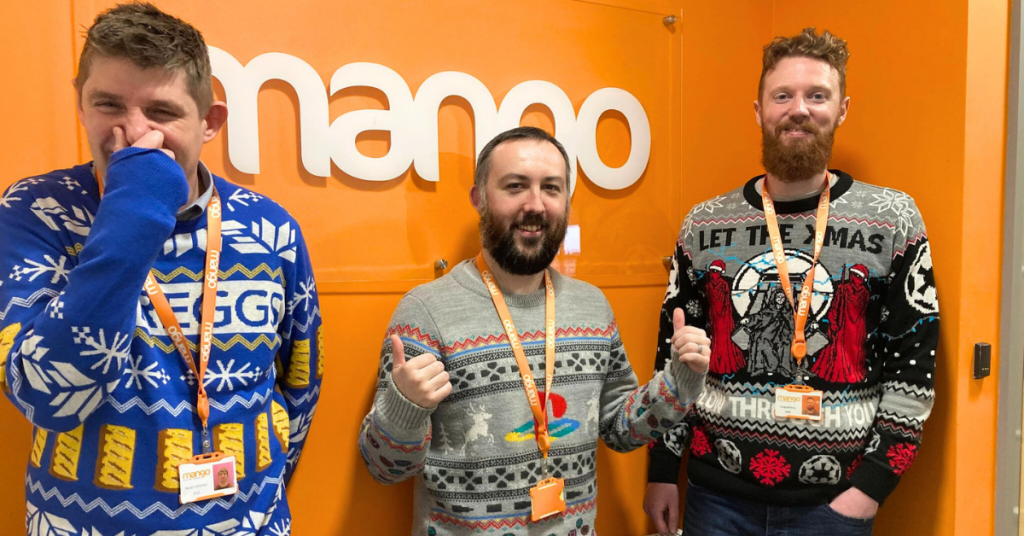 3. Scale Up Your Resources 
Once you have a greater understanding of your goals and have estimated your contact volume, the next step is scaling up your resources to cater to those who need to reach you.
With demand suddenly skyrocketing during the Christmas season, it's no surprise that some companies and charities alike struggle to keep up. Not only that, but it's also the time of the year when patience is at its thinnest, as people try to get everything done ahead of the Christmas cut-offs and New Year closures. 
As such, it's only natural that your team will experience high levels of stress during peak periods. The best solution to this problem is hiring a specialist telemarketing agency to help ease the workload.
Hiring a Contact Centre during the Christmas holidays comes with many benefits, as it can help all organisations with:
Mitigating risks
Leveraging extensive experience
Saving time
Motivating staff
Meeting demand
Reducing costs
Boosting loyalty
Increasing sales and satisfaction
Generating leads
Improving efficiency
Being available 24/7/365 when you can't be 
The best part? All of this comes with no disruption to existing operations, it really is a win, win!
Not only this, but by outsourcing to a Contact Centre, you are investing in building relationships and bonds with your audience. Being professional communicators and listeners is just some of the many skills our advisors possess – but it's what ensures retention and a good reputation.
4. Consider Omnichannel Support 
We understand that there's no one-size-fits-all approach when it comes to how people communicate with organisations.
While being available via phone remains most favoured, offering alternative options is a must-have for satisfying and retaining your audience. And during an extremely busy Christmas period, omnichannel support may turn out to be your saviour!
Some ways you can ease up your call queues is by directing people to other channels, such as email, live chat or social media. These are great options to have as they fit into people's busy lifestyles, can be managed on-the-go, and people can get instant access to a real person to help with their question(s).
Are You Ready for Christmas? Let Mango Help! 
While we know summer isn't over yet, now is the time to get ready for the craziness that is Christmas!
We all know being prepared has its inevitable perks; the less stress you're under, the more you can look forward to Christmas and enjoy the festivities with your team!
Having been in the telemarketing industry 15 years now, Mango has well and truly mastered the art of managing telecommunications and support services on behalf of organisations of all sizes and sectors during the busiest time of the year. Our video below says it all…
 Let us take the stress off so you can enjoy the Christmas season! Talk to Mango today. 
22.08.23