At Mango Direct Marketing we understand how important it is to connect with your customers.
No matter what industry you are in, we will hand-pick an expert team to deliver B2B marketing, through utilising customer data, deliver consistent multichannel marketing messages and monitor meaning metrics.
Our goal is to ensure you get results to achieve your goals. At Mango Ethical Direct Marketing, we offer the following services:
Appointment Setting
Lead Generation
Gain Feedback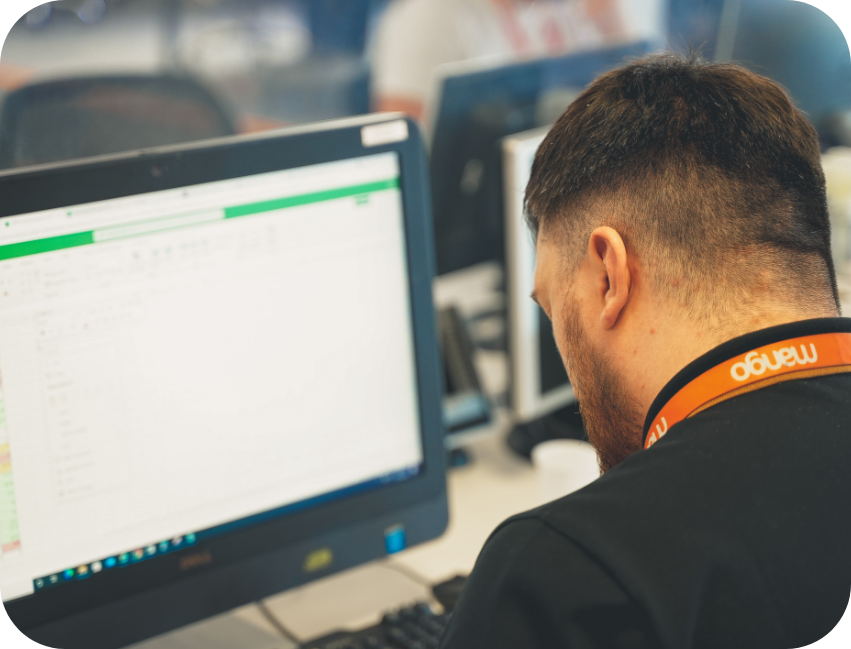 Our expert team will get to know the ins and outs of your business needs in order to understand your goals.
Appointment Setting
Our expert team will get to know the ins and outs of your business needs in order to understand your goals. We then utilise our time wisely to set up valuable appointments in order for your sales teams to connect with. We will integrate with your calendar or booking system, for a seamless, glitch free appointment booking service.
Lead Generation
Your clients are vital to your success. Our lead generation service is designed to help grow your business and gain warm leads in order to set up appointments. Our professional, transparent and effective sales team, will ensure a seamless and efficient service in order to get results.
Whether you have a client base that you would like to upsell, or upgrade, our sales team can help.
Gain Feedback
Feedback is vital. Gaining client feedback is a great way to measure your performance. Today's consumers are over-informed and expectations are high. In order to meet these expectations, customer feedback is the best way to ensure you are providing a satisfactory service or product. Our sales team will provide a bespoke service suited to your needs that will increase the quality of your customer interaction. We will provide a valuable report, outlining our findings to enable you to make customer-centric business improvement and growth.
Let's Talk
Whether you want to fully outsource your customer contact on a large scale, or perhaps you need a helping hand with ad-hoc support, we would love to chat more about how Mango Direct Marketing can help.