OK, time to fess up…we aren't your average Contact Centre!
We love to talk, we are pretty terrific listeners, and we strive to get the best outcomes for our clients every day. Plus, we manage to squeeze in a little bit of fun along the way too!
With an ethical approach at the heart of what we do, things are done differently at Mango to achieve excellent results, not just for our clients, but our team too.
We understand that having someone else represent your brand is hard. That's why trust comes first. Our customer engagement team is highly trained to support your customers to deliver the best experience when they connect with your brand.
Over the years, we have been fortunate to have a growing team of communications experts, striving to deliver excellence, create innovative campaign solutions and use clever software to get results.
Our services include, inbound & outbound telecoms, support services, live chat, SMS integration, email management, data purchasing and more.
Our team will become a seamless extension of yours.
Meet the team
Why choose Mango?
Leadership is key
Our ethical approach comes from the top down. We don't consider anyone to be the 'boss'. We have an inspiring team of managerial leaders who motivate and nurture the team to push further and achieve goals.
Positive ethical culture
Employees' morale is high! When you do things the 'right' way, work output is delivered to a high standard, and done with a smile on your face! Our team really are the best people around.
Loyalty
We are so lucky to have the best team of employees and long-standing customers – they like the way we do things around here!
Improved emotional well-being
Believe it or not, being one of the 'good guys' really does makes you feel good! Being happy at work, increases productivity levels, so it's a win win!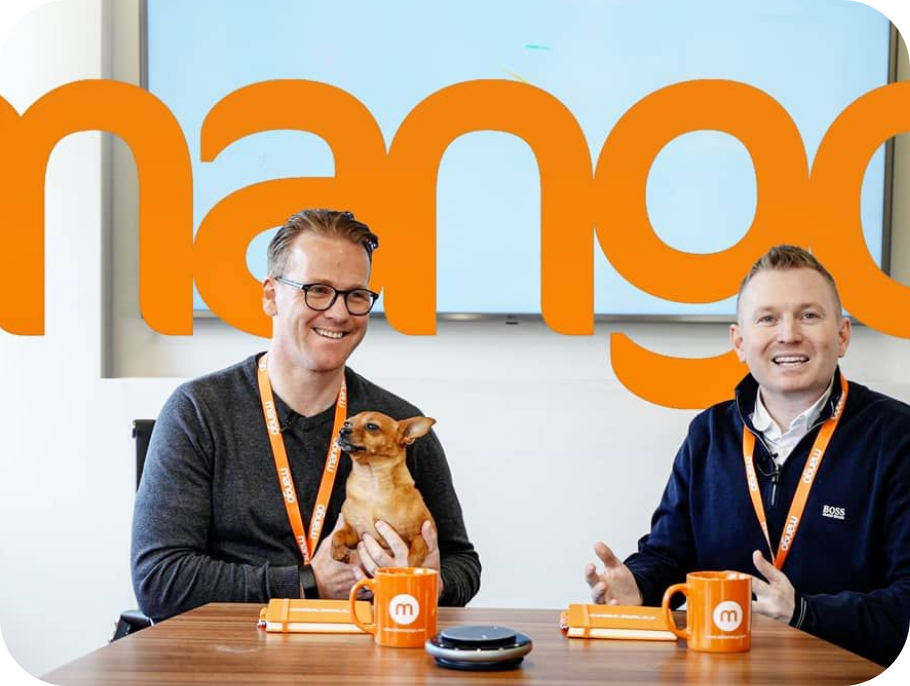 Where it all Began
Mango Ethical Direct Marketing was founded in June 2008 by Stuart and Susan Lally as a telemarketing Bureau. Due to the demand in communications and technology advancements over the years, we have rapidly grown to become Ireland's largest independently owned Contact Centre.
If you have had a chance to chat to one of our team, the accent might be a giveaway! Our HQ is located in Bangor, County Down. We are a friendly bunch and we love to support our local community.